Paying for Cures Workshop
Survey the financial challenges of sustaining new cell and gene therapies, assess adoption barriers, and anticipate coming changes in policy and practice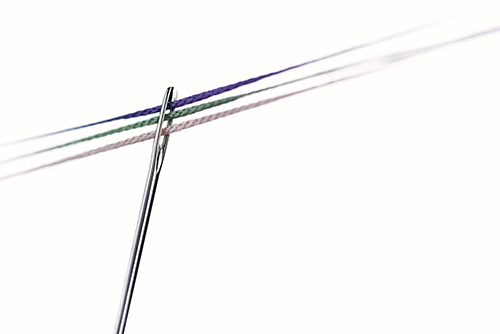 Paying for Cures Workshop
Survey the financial challenges of sustaining new cell and gene therapies, assess adoption barriers, and anticipate coming changes in policy and practice
Durable, potentially curative therapies for genetic disorders and cancer have arrived. Short—even single dose—treatment regimens yield lasting health benefits, but large single payments will challenge the current reimbursement system. Policy, regulations, and business operations need to evolve to enable emerging solutions.
August 7 
Massachusetts Institute of Technology
Cambridge, Massachusetts
This intensive 1-day workshop at MIT will include: 
An overview of cell and gene therapies' unique and challenging characteristics
Insights on the financial issues and impacts of performance-based agreements for new therapies
A discussion of evolving policy and legislative changes
Interaction with sector thought leaders and MIT researchers
This interactive workshop
is ideal for:
Healthcare policy consultants and analysts
Industry / trade group strategists
Academic researchers
Patient advocates



Introduction: Therapies, stakeholder perspectives, and concerns
Mark Trusheim (MIT), Michelle Harika (Equity Healthcare)
Drug Development Pipeline
Colin Young (MIT)
Precision Financing Promises and Challenges
Mark Trusheim (MIT)
Impacts of current policy on performance based agreements
Daniel Mytelka (MIT)
Panel & Discussion
Barriers & Obstacles
Daniel Mytelka (MIT, Moderator), Diane Berry (Sarepta), Kaha Hizanishvili (MassHealth), Brendan Hayes (National Hemophilia Foundation), Desiree Otenti (Blue Cross Blue Shield of Massachusetts)

Insider View from Capitol Hill
Jeff Lucas, Policy Advisor, Office of Senator Bill Cassidy
Panel & Discussion
Proposed legislation changes review and discussion
Brian Carey (Foley Hoag, Moderator), Rob Falb (Alliance for Regenerative Medicine), Michael Sherman (Harvard Pilgrim Healthcare), Kristin Wolff (bluebirdbio), John Martin (CRISPR Therapeutics)

Fireside chat: Fair provider payments
Michael Ciarametaro (National Pharmaceutical Council), Krishna Komanduri (University of Miami Health System), Edward Abrahams (Personalized Medicine Coalition)
Recap and conclusion
Mark Trusheim (MIT)
August 7
8am – 4:30pm
Samberg Conference Center, 7th Floor
Massachusetts Institute of Technology
50 Memorial Drive
Cambridge, MA 02142
Registration fees
Standard individual:
$1,800
Standard group (2+ people):
$1500 per person
Nonprofit / Academic / Public individual:
$900
Nonprofit / Academic / Public group (2+ people):
$750 per person
50% discount for FoCUS Project Sponsors. Please contact Katie Torrence to get the code for automatic discount at registration.