Media Contact: Jeremy Lechan
508-333-4852
jlechan@tuftsmedicalcenter.org
Internationally esteemed "think and do" tank moved to the new Center for Biomedical System Design within Tufts MC's Institute for Clinical Research and Health Policy Studies on July 5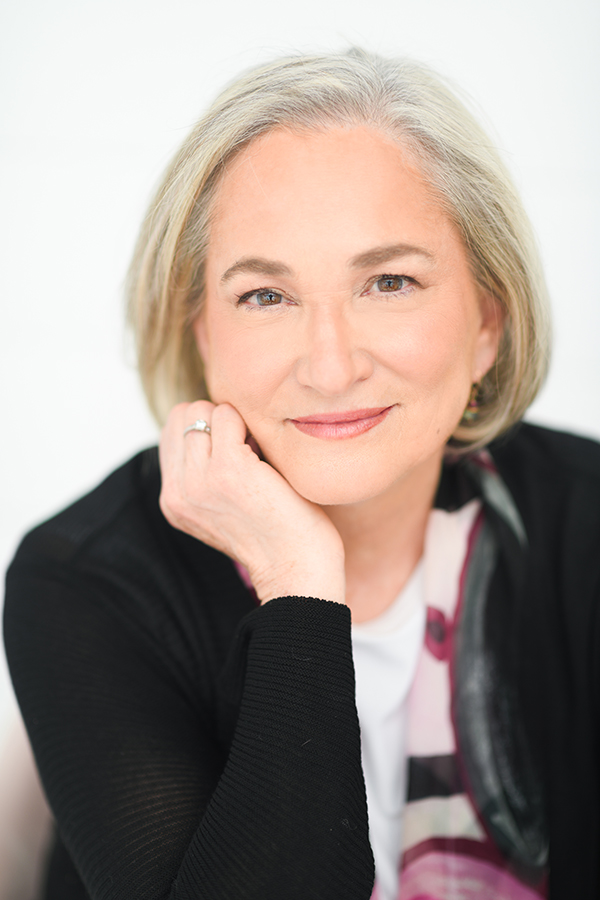 August 18, 2022 (BOSTON) – Tufts Medical Center announced today that the NEWDIGS Initiative, a highly respected health system design laboratory, has moved its headquarters to the new Center for Biomedical System Design within the Institute for Clinical Research and Health Policy Studies (ICRHPS) at Tufts MC, effective July 5, 2022.
Founded at the Massachusetts Institute of Technology in 2009, NEWDIGS is a unique and innovative externally-facing group of multi-stakeholder collaborators committed to delivering the right treatments to the right patients at the right time, in ways that are economically sustainable for the greater health care system. The consortium is known for taking a systems approach to innovation, incorporating end-user requirements for success into its front-end design processes.
"Our focus always has been connecting biomedical innovation and clinical care in ways that make each more patient-centered and economically sustainable," said Gigi Hirsch, MD, Executive Director of NEWDIGS. "Our new home at Tufts Medical Center gives us a powerful platform for progressing high-impact innovations in the 'downstream system'—where drugs that have been approved by regulators are accessed and used in patient care—so we can advance the knowledge, practice and sustainability of precision medicine. We are excited to bring our innovation processes and emerging solutions to patient care to Tufts MC."
NEWDIGS engages a diverse community of stakeholders—drug therapy developers, healthcare payers, clinicians, provider systems, patient advocates, diagnostics companies, academic researchers, investors, and others—in its participatory design processes, in order to balance all interests, overcome barriers and align incentives. As a result, NEWDIGS is able to produce solutions that can be generalized beyond a single product, disease, or case.
"The move to Tufts MC, a center of world class research and patient care, reflects a strong commitment by the growing NEWDIGS community to better integrate their cutting-edge solutions into clinical care," said Harry Selker, MD, Executive Director of the Institute for Clinical Research and Health Policy Studies at Tufts MC and Dean of Tufts Clinical and Translational Science Institute (CTSI). "We look forward to offering NEWDIGS exciting new opportunities for innovation within our integrated delivery network that provides care to highly diverse patient populations in Massachusetts. This will be an essential step in the translation of concepts and processes to local, and then national and global practice."
NEWDIGS arrives at Tufts MC with an impressive track record of influencing ways that new medicines are authorized and integrated into clinical care. Early work inspired the European-wide pilot in Adaptive Pathways, led by the EMA from 2014 to 2016. Two follow-up projects are targeting system level challenges identified through this pilot. The first generated innovative "precision financing" solutions for durable cell and gene therapies, now available publicly in the Paying for Cures Toolkit. The second is designing novel collaborative platform approaches to producing real-world evidence better, faster and cheaper, to improve the targeted use of drug therapy regimens.
"Through our integration with Tufts Medicine and our close relationship with Tufts Medical Center, we're very excited about the potential research synergies between the medical school and NEWDIGS and are looking forward to future collaborations with Dr. Hirsch," said Helen Boucher, MD, Interim Dean of Tufts University School of Medicine and Chief Academic Officer for Tufts Medicine. "Together, our work can help to accelerate innovations that have a meaningful impact on the health of our communities."
At Tufts MC, NEWDIGS initially will focus on coordinating advancements in creative payment models and real-world evidence production capabilities in order to accelerate the evolution of "precision reimbursement" for precision medicine.
###
About Tufts Medicine and Tufts Medical Center
Tufts Medicine is the parent organization of Tufts Medical Center, a world renowned 415-bed academic medical center in Boston that cares for the sickest patients in the region, includes a level one trauma center and one of the largest heart transplant centers in New England, and also serves as the primary health system of Tufts University School of Medicine. Tufts Medicine is also the parent organization of Lowell General Hospital, MelroseWakefield Healthcare, an expansive home care and hospice network, and a large clinically integrated physician network that cares for more than one million patients per year. The health system is dedicated to providing patients with the highest quality of care as close to home as possible.
About the Institute for Clinical Research and Health Policy Studies
The Institute for Clinical Research and Health Policy Studies within Tufts Medical Center is a distinct environment to conduct and collaborate on clinical, health services and health policy research. The mission to do research that ultimately has an impact on health has generated groundbreaking studies and new approaches in work that spans biomedical and clinical sciences, behavioral and social sciences, community engaged research, public health studies, and health policy research.
About NEWDIGS
NEW Drug Development ParadIGmS (NEWDIGS) is an international "think and do tank" dedicated to delivering more value from biomedical innovation faster to patients, in ways that work for all stakeholders. NEWDIGS designs, evaluates, and catalyzes the real-world implementation of system innovations that are too complex and cross-cutting to be addressed by a single organization or market sector. Its members include global leaders from patient advocacy, payer organizations, biopharmaceutical companies, regulatory agencies, clinical care, academic research, and investment firms. For more information, visit newdigs.tuftsmedicalcenter.org.