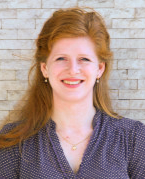 At NEWDIGS we welcome the opportunity to be part of rising innovation leaders' careers, so this spring we're excited to welcome Marcelien Callenbach, MS as a visiting scholar. While at NEWDIGS, she will retrospectively map which gene/cell therapies products an outcome-based reimbursement model could have created a win-win-win situation for patients, manufacturers, and healthcare payers, and prospectively identify which future products a potential win-win-win situation might occur when implementing an outcome-based reimbursement model.
Marcelien is a PhD candidate at Utrecht University, Department of Pharmaceutical Sciences, where she works closely with Professor Aukje Mantel-Teeuwisse and Professor Wim Goettsch, who is well known in Europe's precision reimbursement research. Her research focuses on payment innovation and reimbursement solutions for high-cost and high investment treatments, exploring challenges of uncertainty and risk sharing in a multistakeholder lens. Her goal is to contribute to our knowledge about the challenges and to develop decision making resources.
As a Political Science major at Leiden University, Marcelien noticed the importance of organizing institutions to adapt risk sharing for impactful solutions. But she missed the quantitative thinking in her learning and craved to develop applicable solutions for problems in healthcare. Her master's degree in Health Economics, Policy and Law at Erasmus University allowed her to combine her passions for theory and numbers, exploring methods in which policies, laws, and economics influence actions on a macrolevel in healthcare.
Marcelien's work focuses on the European perspectives, but challenges and issues in payment innovation solutions are more similar to than different from those in the US. In her time with FoCUS we will explore how globally interconnected our innovation ecosystems are becoming, and how managed entry agreements can improve patient access to cell and gene therapy while creating benefits for all stakeholders. We look forward to supporting her research while at NEWDIGS!