Across health care in the United States, stakeholders are increasingly looking for ways to reward value, especially when it comes to improving health outcomes. That's why, earlier this month, an ISPOR 2023 workshop about outcomes-based contracting options for oncology drew such strong interest and attendance.
Mark Trusheim, Strategic Director of the NEWDIGS Initiative at Tufts Medical Center, led the lively workshop on how to design a feasible outcomes-based oncology contract, focused on a fictional scenario: Astrotuminib, an oncology therapy for the treatment of Astrorenoma, a malignant kidney tumor.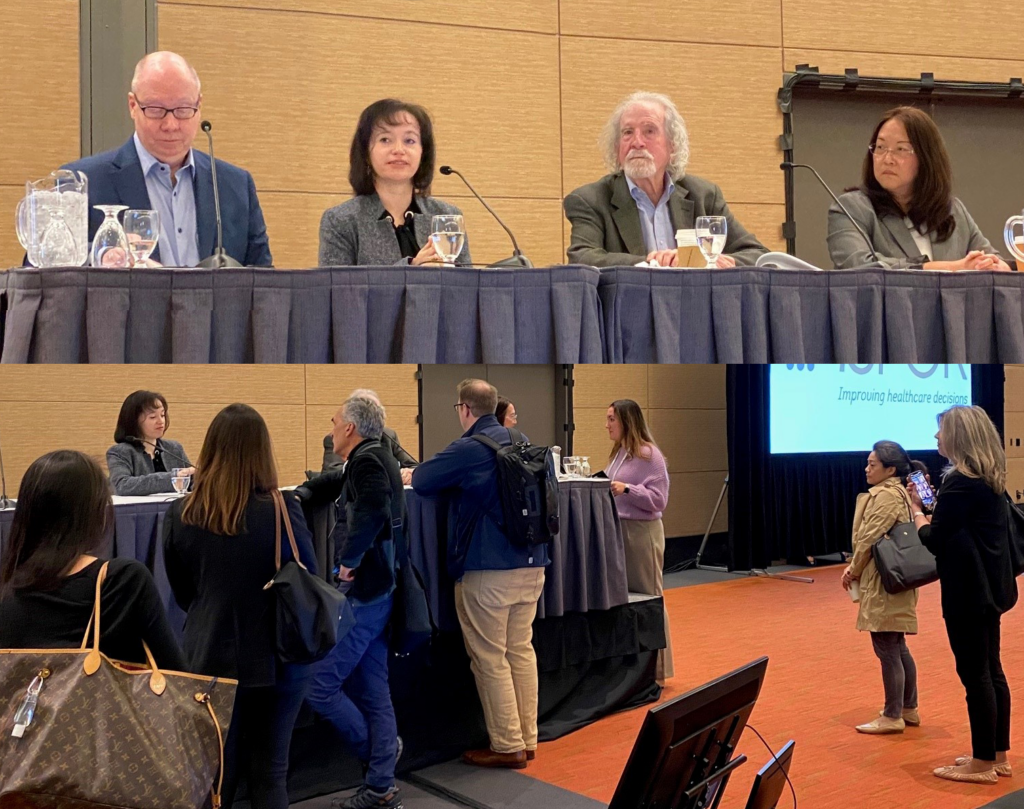 The panel tackling the task represented perspectives from developers, providers, and payers: Jamie Foley, Global Director of Value-Based Innovation at Takeda Pharmaceuticals; Ron Potts, Chief Medical Officer at 6 Degrees Health; and Ann Nguyen, SVP of Pharmacy Strategy & Product at UnitedHealthcare. Each panelist provided key insights on the topic from their respective stakeholder viewpoints.
During the dynamic discussion, the panel debated the various aspects of what a value-driven short-term milestone-based outcomes contract could look like, along with its challenges. Among them:
The identification of usable metrics, such as discontinuation rates
Whether to use non-clinical outcome measures, such as a patient's ability to work
How and where to obtain the data used to evaluate the outcomes
What data is relevant for the contract
What party or parties are responsible for analysis of the data
Whether the data is sufficient, and of sufficient quality, for the contract
More than 100 people attended the workshop and participated in interactive polling to share their perspectives. The polling showed audience members identified patient measurements and data accessibility as major challenges in determining patient outcomes.
The workshop gave participants practical insights into the issues for these contracts. Thanks to the stakeholder perspectives from the panel experts, they also learned the need for careful analysis, for collaboration between industry and payers, and the need to address data-related challenges not just for the design of the contract, but also for its implementation.