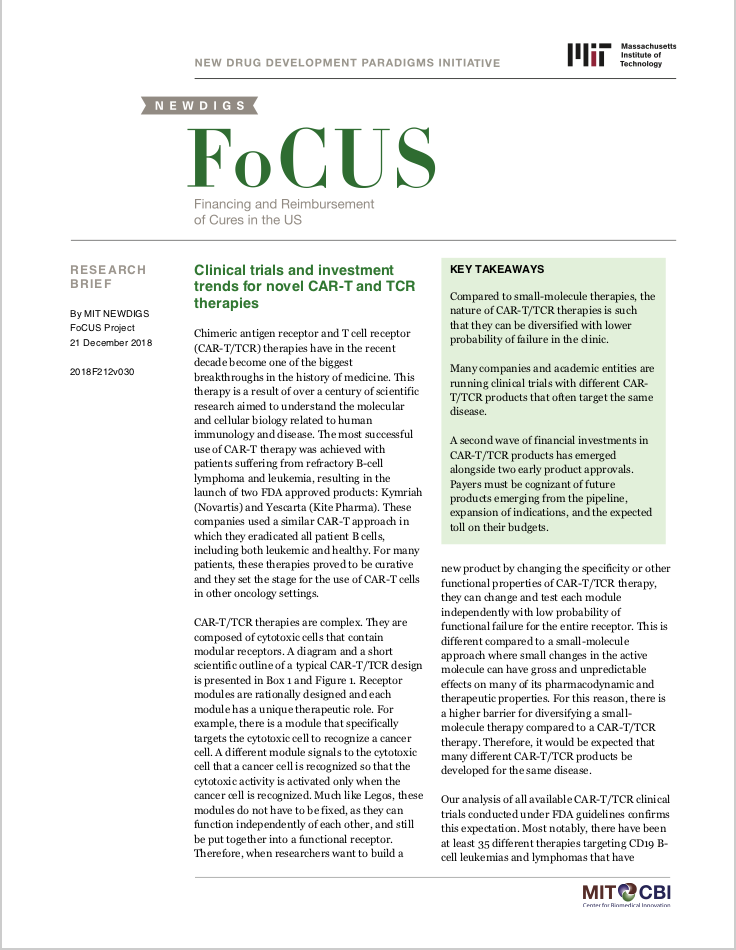 Compared to small-molecule therapies, the nature of CAR-T/TCR therapies is such that they can be diversified with lower probability of failure in the clinic.
Many companies and academic entities are running clinical trials with different CAR- T/TCR products that often target the same disease.
A second wave of financial investments in CAR-T/TCR products has emerged alongside two early product approvals. Payers must be cognizant of future products emerging from the pipeline, expansion of indications, and the expected toll on their budgets.